Watch Live Springdale High School Volleyball | Springdale vs. Bentonville West | 6:00 PM
Parents please see the following important flyer with information on the benefits of filling out and turning in your child's meal form.
Helping Students Help Others - The Materials Management team at Mercy Hospital (pictured) hold thank you notes and posters from Springdale students in the Teen Outreach Program (TOP). The Mercy team donated cleaning products and crafting supplies to the TOP clubs for their volunteer projects. One student stated in their thank you note: "I want to start off by saying thank you for the supplies you gave to Ms. Storey...You are all heroes" TOP club is a program for 9th grade students in Health to discuss Social and Emotional Learning and complete volunteer projects in the community.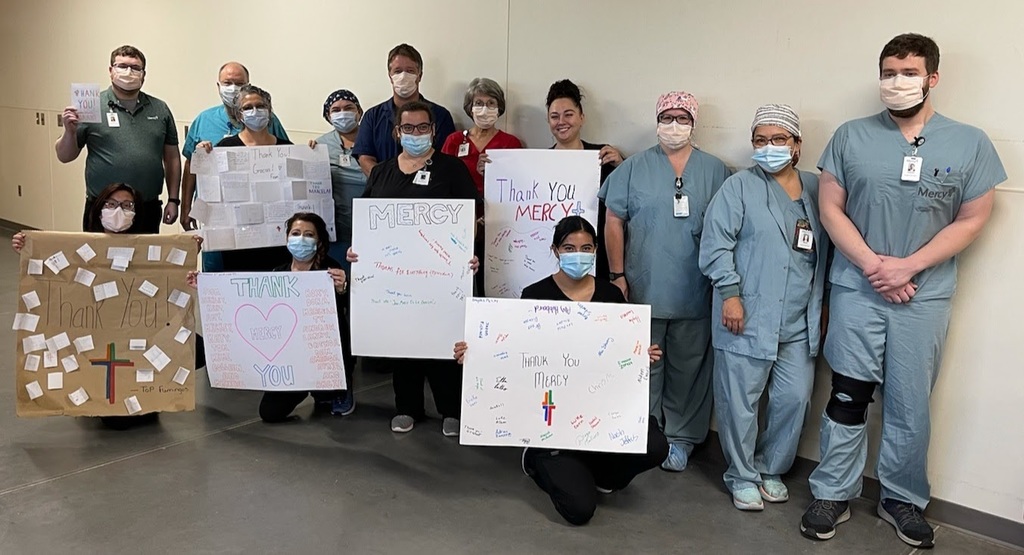 Do you want to drive a bus? Join our FAMILY! We are looking for quality drivers who want to be a member of our transportation team. For more information please call Marcy Bagwell at 479-856-3292 or visit our webpage.
https://www.sdale.org/page/transportation-drive
¿Quieres conducir un autobús? ¡Únete a nuestra FAMILIA! Buscamos conductores de calidad que quieran formar parte de nuestro equipo de transporte. Nosotros hablamos español! Llame al número anterior o visite nuestra página web para obtener más información.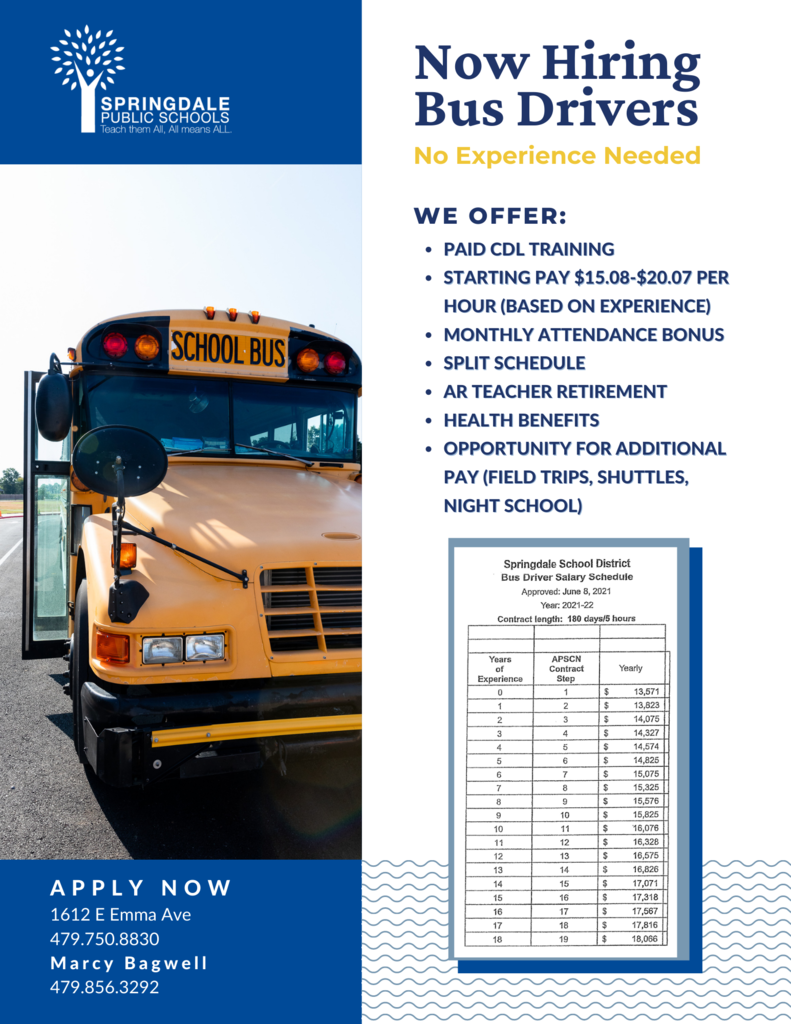 Please see the important flyer below on avoiding quarantine. Visit
www.sdale.org/covid
for more information.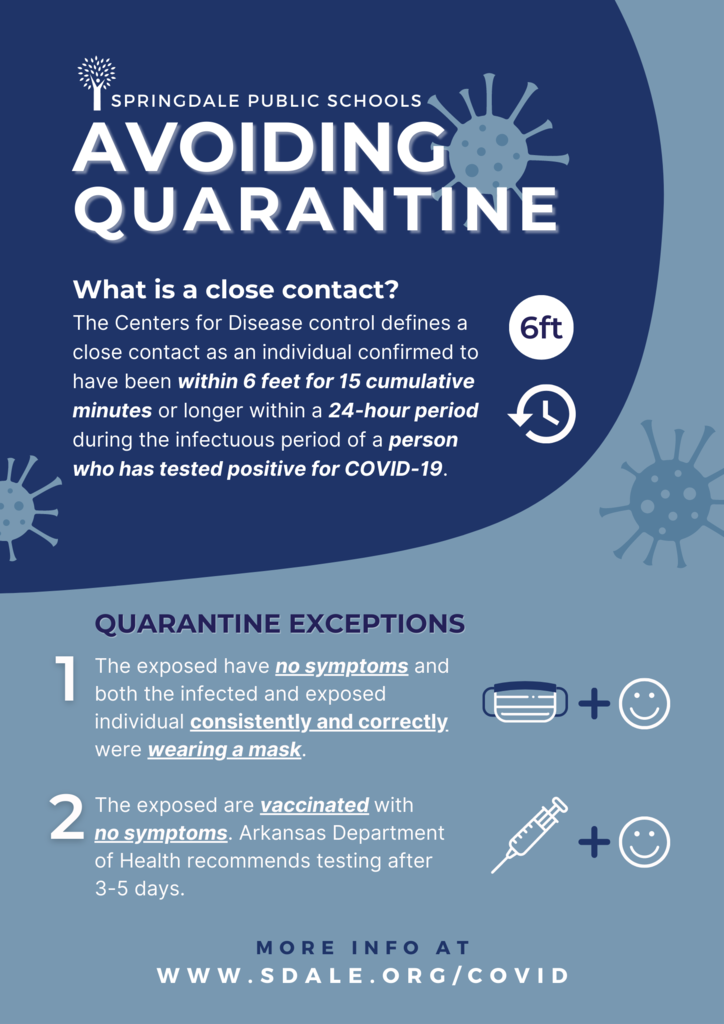 Let's get our dance moves on! Join the fun on Thursday! See the following flyer for more information on how you can be part of a music video. Eligible for ALL Springdale students!

Attention! The After School Program is HIRING! Please see the following flyer for more information.
www.afterschoolprog.com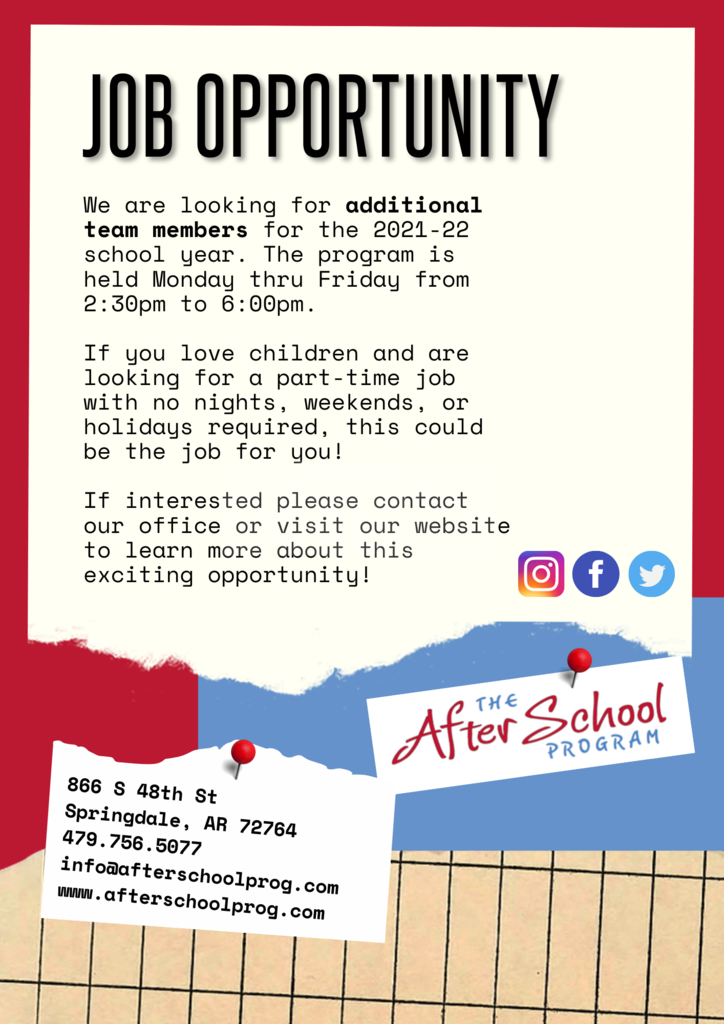 Thank you Sam's Club!