Brent Higgins Trucking has just donated 9 pallets of FRESH Rotisserie Chickens! You can take a couple of cases home with you to stock up for the holidays! First come first serve.Park-n-PIck Up TODAY starting at 12:30 at the Treehouse Pantry located at 802 W. Allen. FRESH ROTISSERIE CHICKENS (not frozen, not cooked) FRESH Please park in the hospital parking lot to the southeast of the Treehouse Pantry and wait for the Semi trailer to leave before walking over to pick the chicken. We are so thankful for this partnership with Brent Higgins Trucking! Treehouse Pantry Park-n-Pick Up Rainin jino ilo 12:30 first come, first serve nan ne remaat! FRESH ROTISSERIE CHICKENS (rejjab kwoj, ak reikood) REKAAL Jouj im park ilo parking ne an Hospital ituen in wot Treehouse Pantry e im kotar an semi trailer en etal im konej itok im pick up e free chicken en. Elap am likun kamolol kin jimjera in eman ibben Brent Higgins Trucking! Brent Higgins Trucking acaba de donar 9 paletas de pollos asados crudos. Puedes llevarte un par de cajas a casa para abastecerse para las fiestas! Se le sirve en orden de llegada. Estacione y recoja hoy a partir de las 12:30 en el Treehouse Pantry ubicado en 802 W. Allen Ave. Springdale AR, 72764. Pollos asados crudos no congelados ni cocidos. Estacione en el estacionamiento del hospital al sureste del Treehouse Pantry y espere el semirremolque para salir antes de caminar a recoger para recoger el pollo. Estamos muy agradecidos por esta asociación con Brent Higgins Trucking!
Soccer Tryouts Girls, October 3rd Boys, October 4th 4:45 - 6:00 STUDENTS MUST Sign up by accessing "Soccer Try-Out Form" Physical- MUST HAVE A PHYSICAL ON FILE!!! Bring Soccer Ball (you can keep it in the office (with your name on it) Shorts and t-shirt Great Attitude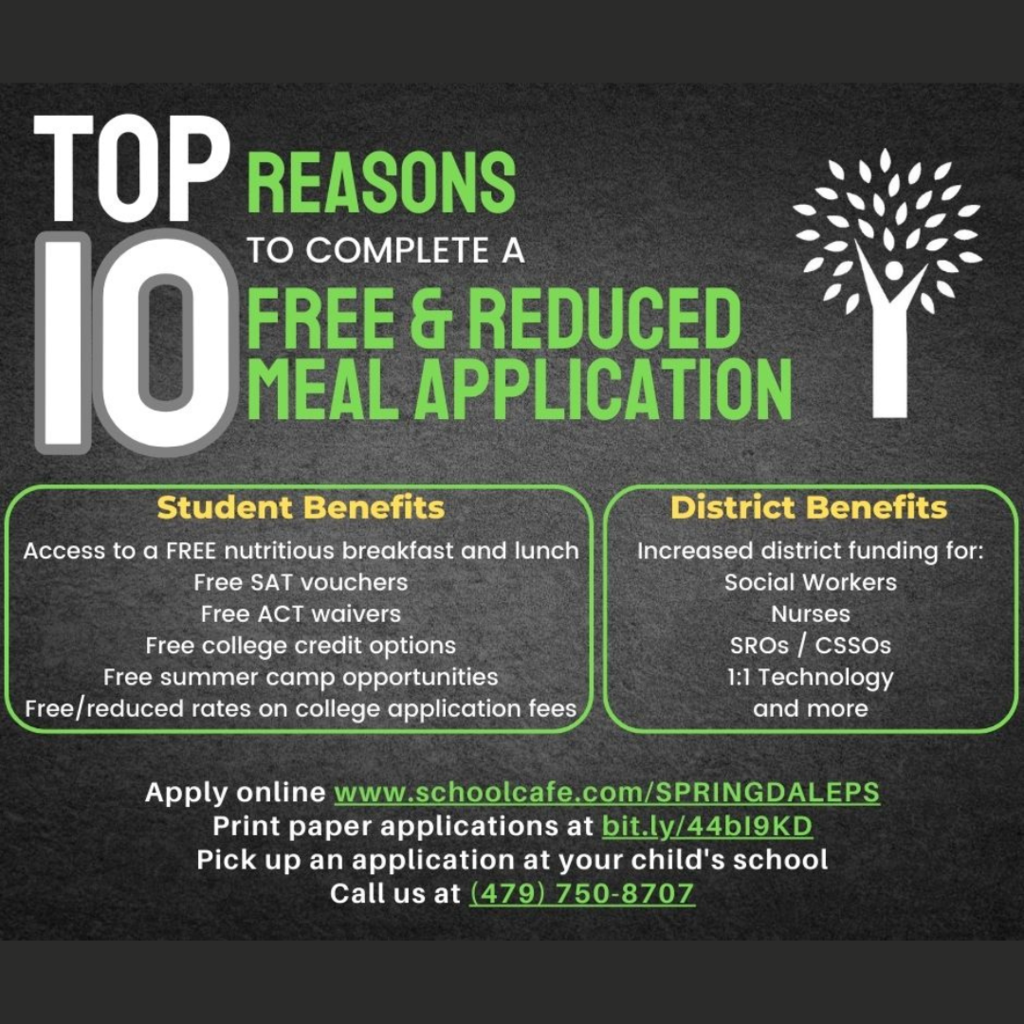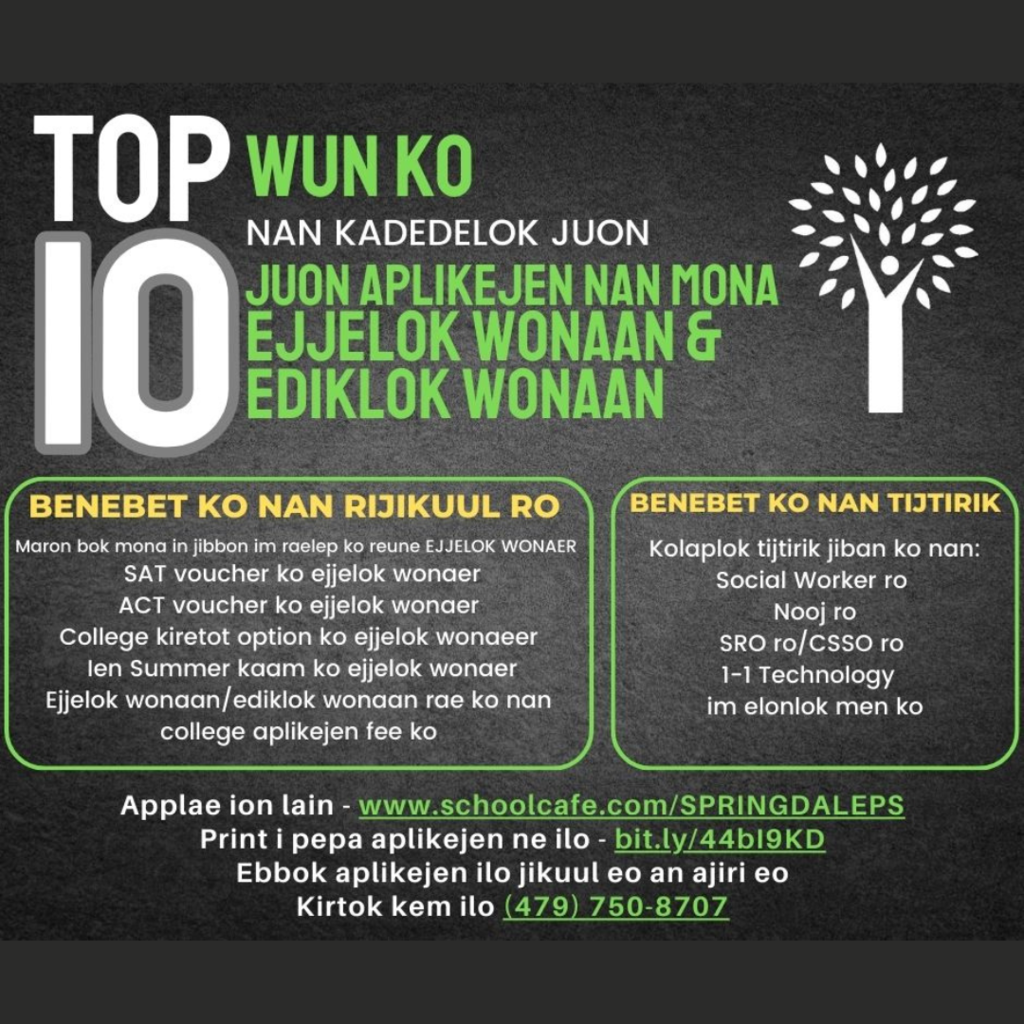 TODAY IS THE LAST DAY TO REGISTER AND PAY FOR THE PSAT!

PICTURE DAY! SEPTEMBER 27th!


Back to School Rally at Arvest Ballpark We are excited to announce that the back to school rally will be TONIGHT- September 13, 2023 at Northwest Arkansas Naturals Arvest Ballpark. Doors will open at 5 PM, pregame show will begin at 6 PM and the baseball game will begin at 7 PM.

PSAT Information!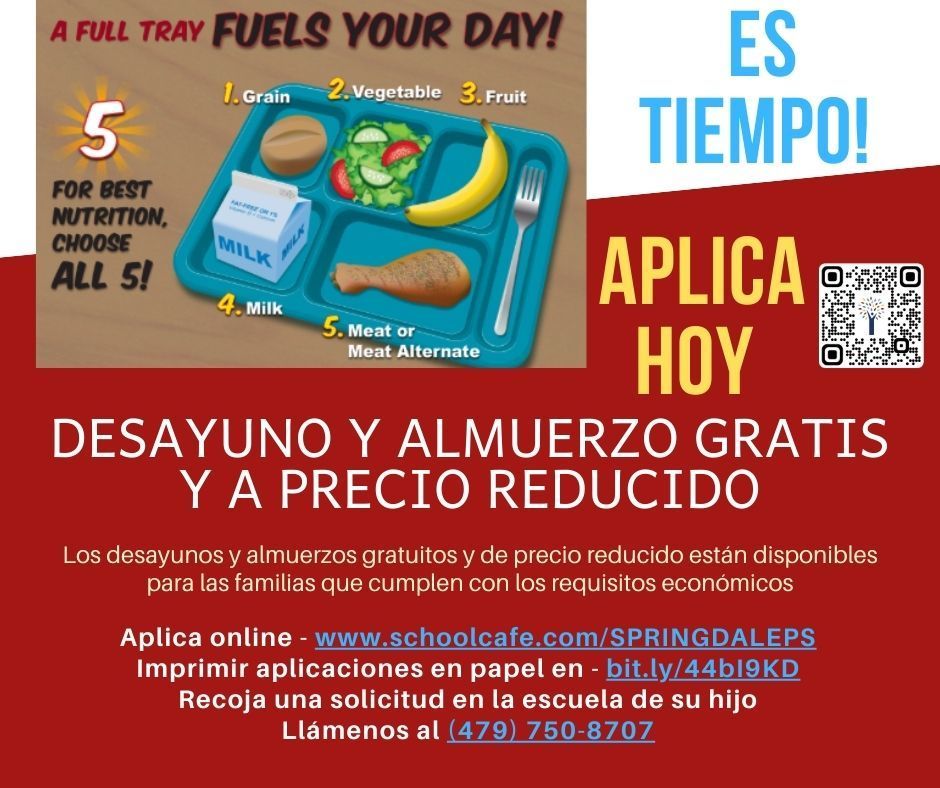 Be sure to checkout the Downtown Springdale Art Walk, which features a comedy show, self-guided tours, , an Art Crawl, a Monarch festival and the Emma Exchange from Friday through Sunday, Sept. 14-16 in Downtown Springdale! #SpringdaleFamily #CommunityPartnerships
https://www.smore.com/ujcdm-dwtn-springdale-presents-art-walk



Hello my name is Patricia Scriber and I'm the social worker at CJHS. If you haven't yet, please apply for our Free or Reduced Lunch Program for your student(s) in the SPS district at
https://www.schoolcafe.com/SPRINGDALEPS
which will only take a few minutes to complete. Please include all students you have in the district on one application. Everyone who qualifies for reduced will actually be eating for free this year! If you need any help completing the application, call or text me 479-601-7163. Please let me know if you have any questions or need anything else. Thank you! Have a great day!

#SpringdaleFamily it's time to complete your Free and Reduced Meal Application.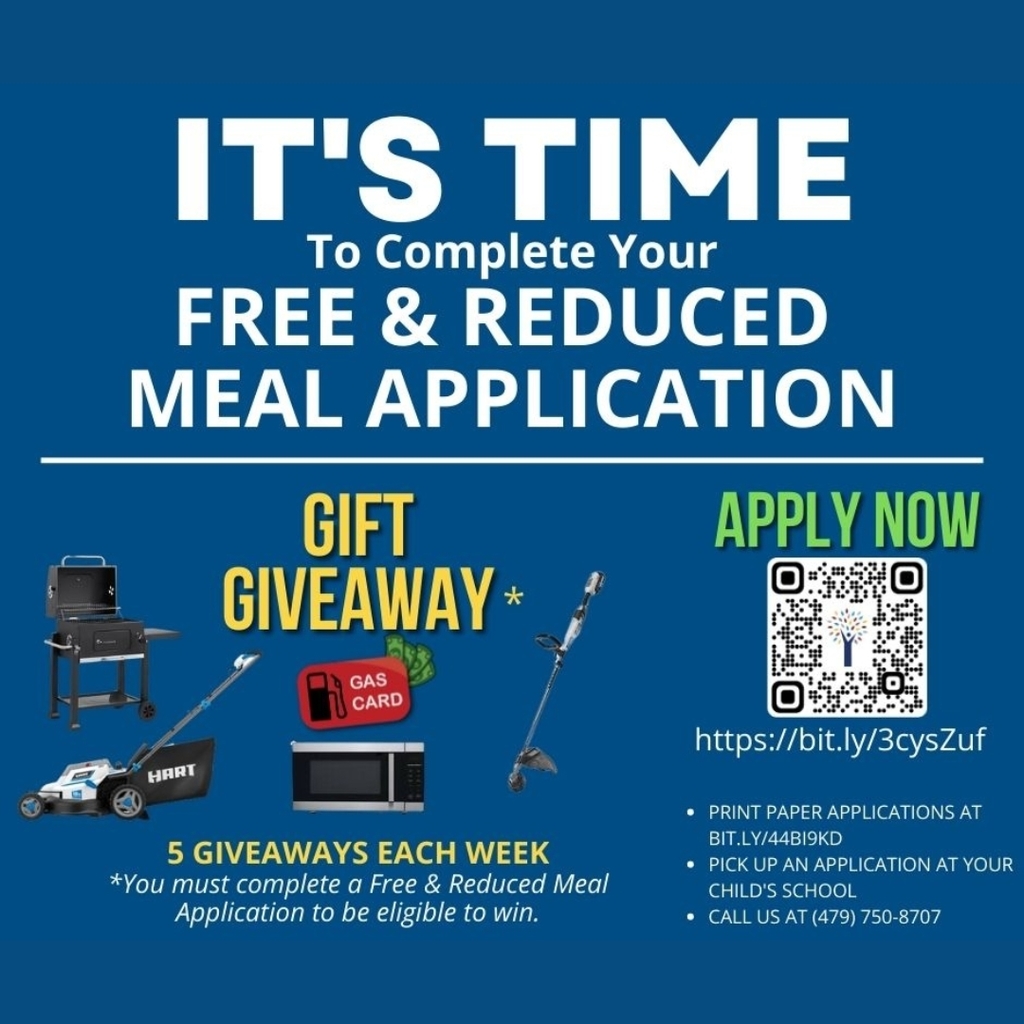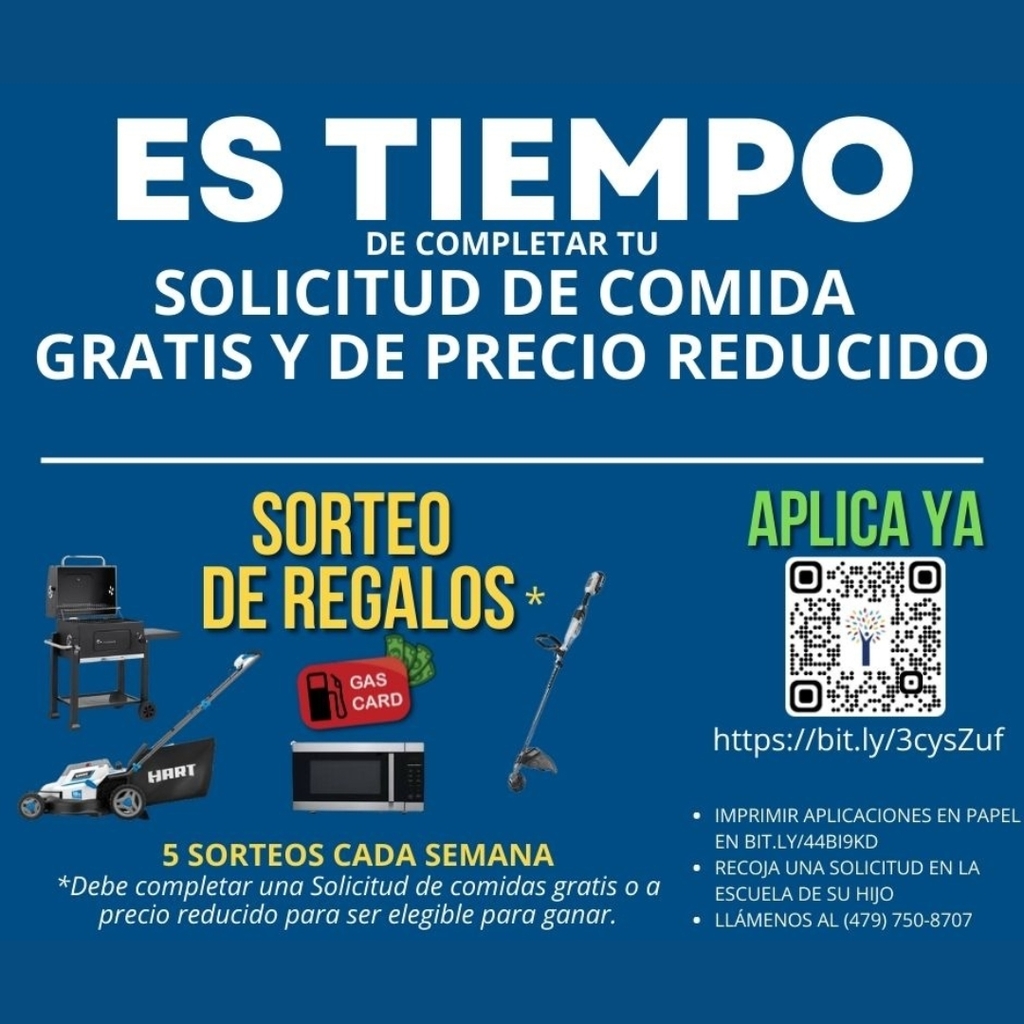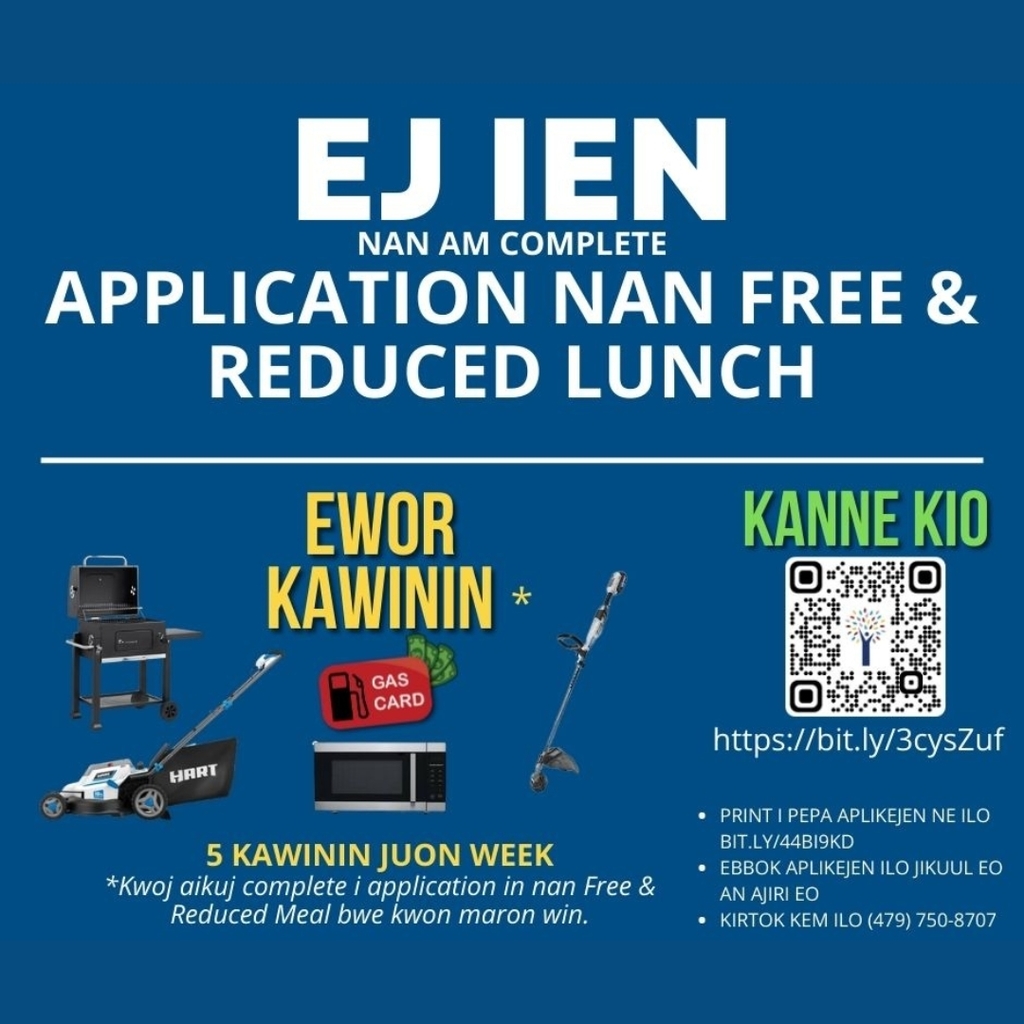 Hat Day tomorrow at Central!

Attendance Information

Scan this QR Code to receive information on Snack Packs.